After two years, APT Medical is excited to be presented onsite in EuroPCR 2022 in Paris, France from May 17 to 20, which was a huge success with a grand total of 11,000+ onsite and online participants.
We were glad to introduce our comprehensive PCI portfolio to many customers around the world. Especially, some stars products triggered a lot of interest from customers, such as Braidin™ thin wall introducer sheath, Expressman™ guiding extension catheter with side holes design (special tapered spec. available), March™ Guiding catheter with 6.5F large lumen design and CONQUEROR™ Lollipop PTCA balloon catheter with unique spherical These state-of-art products will bring more confidence to the doctors for overcoming clinical challenges.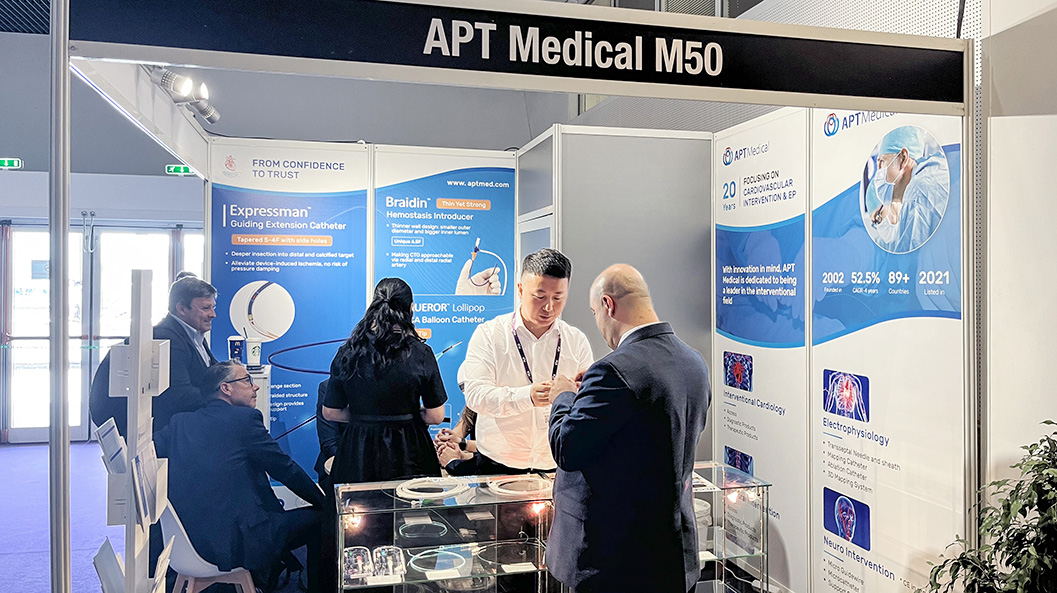 Meanwhile, on the online section of EuroPCR. APT Medical brought PCR TV interview "Innovative access solutions for complex PCI", presented by Prof. Maciej Lesiak from 2nd Medical University in Poznań, Prof. Luo Jianfang from People's Hospital of Guangdong Province, China and Dr. Alexandre Avran from Pasteur Essey Les Nancy, France, for a productive discussion about the development of complex PCI access tools and strategies and their outlook for next-generation tools.
If you haven't watched it yet, check the replay now: https://www.youtube.com/watch?v=3ybp338DZsI&t=46s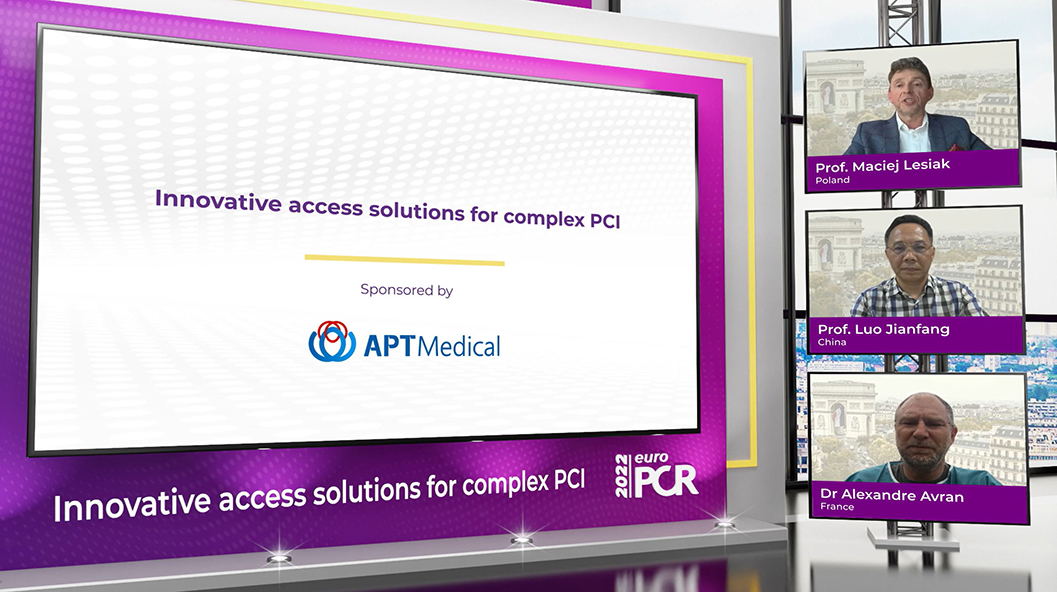 Sincerely thank you all who stopped by our booth and watched our online PCR TV interview "Innovative access solutions for complex PCI". It's a pleasure to see our old friends again and meet new friends. We are looking forward to seeing you next year at EuroPCR 2023 from 16-19 May 2023!