EuroCTO & CISE 2021 - 13th Experts live CTO (The Annual EURO CTO Meeting) was successfully held in Florence, Italy on September 17th-18th. It was also the first time in partnership with GISE-CTO Meeting. (GISE - Italian Society of Interventional cardiology)
The EuroCTO Club was founded on 14 December 2006 in Paris, started as a small group of physicians interested in chronic total occlusions (CTOs) and complex coronary interventions and gradually grew into a larger group of almost 60 full members, spread among all European countries.
APT Medical works together with EuroCTO as the Platinum Sponsor this year for a Live CTO transmission from China to EuroCTO2021's venue in Florence, Italy and a hybrid webinar.
On 17th September, the live transmission demonstrated the revascularization of a challenging CTO case, which was operated by Prof. Jianfang Luo and Dr. JunQing Yang in Guangdong Provincial people's hospital. This case successful stented a CTO lesion at RCA via septal collateral circulation retrogradely. We are glad to see APT Medical complex PCI solution products: AnyreachC™ PCTA guidewire, Conqueror™ NC balloon catheter, Elong™ Microcatheter and Expressman™ guiding extension catheter are of great help and made an excellent performance during the procedure.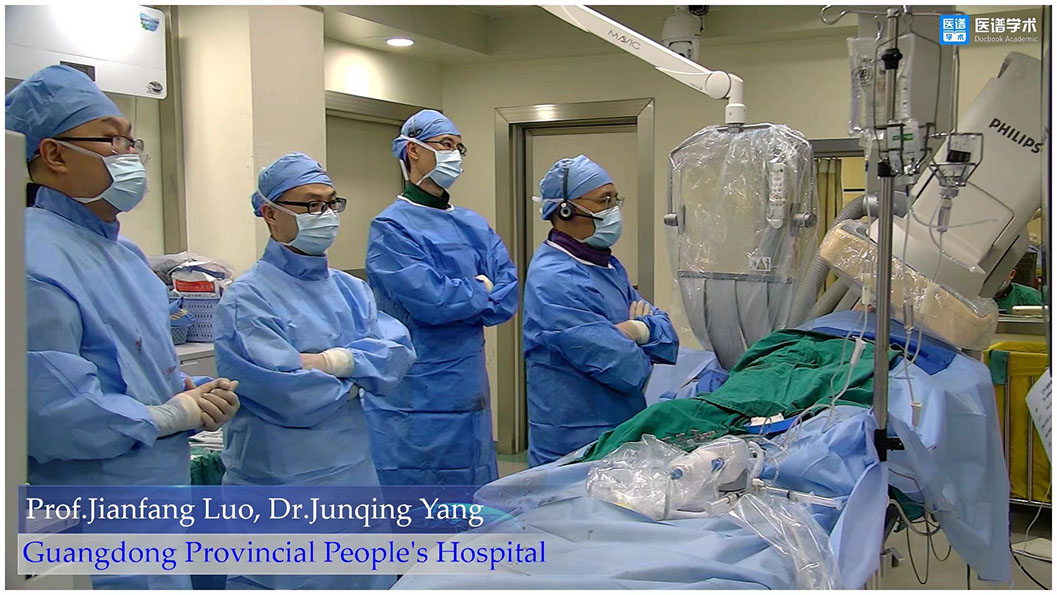 On Sept. 18th, Dr. Junqing Yang was invited to participate in the lunch symposium "BEYOND EXTREME TORTUOSITY TO REDUCE ISCHEMIC BURDEN". Dr. Yang from Guangdong Provincial people's hospital showed his case of using APT Medical Elong™ 1.7F microcatheter, support and track guidewire throughout the course of highly calcified LAD CTO lesion. Followed by two Italian experts who demonstrated their valuable experience in using Expressman™ guiding extension catheter and Conqueror™ NCballoon catheter to facilitate the procedure.
We would like to extend our appreciation to Prof. Roberto Garbo, Prof. Carlo Di Mario, Dr. Junqing Yang and Dr. Carlo Tumscitz for sharing their experience on how to tackle complex PCI using APT Medical's products.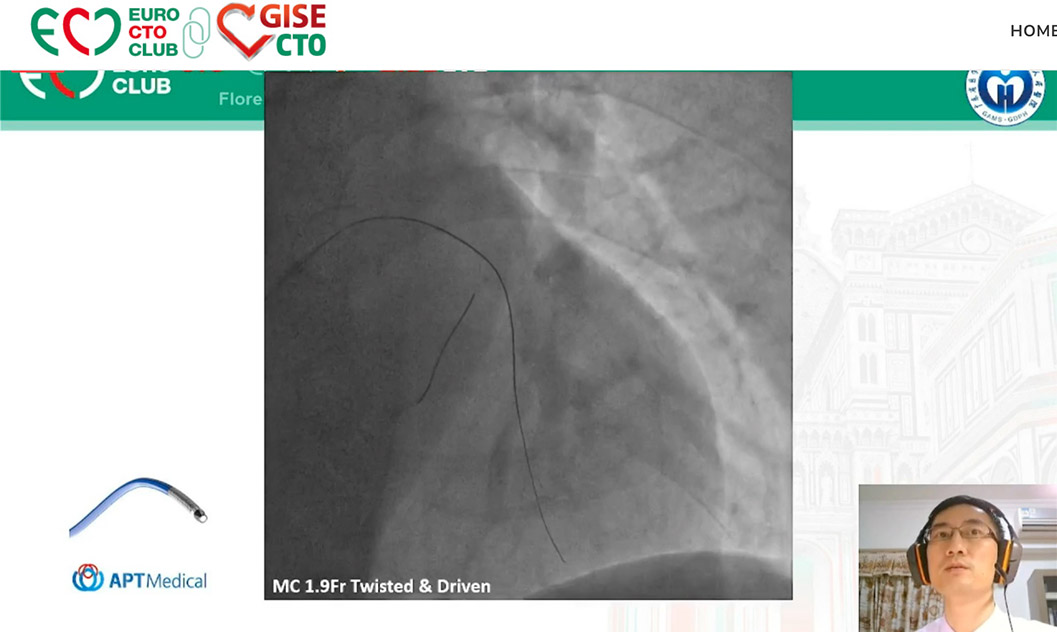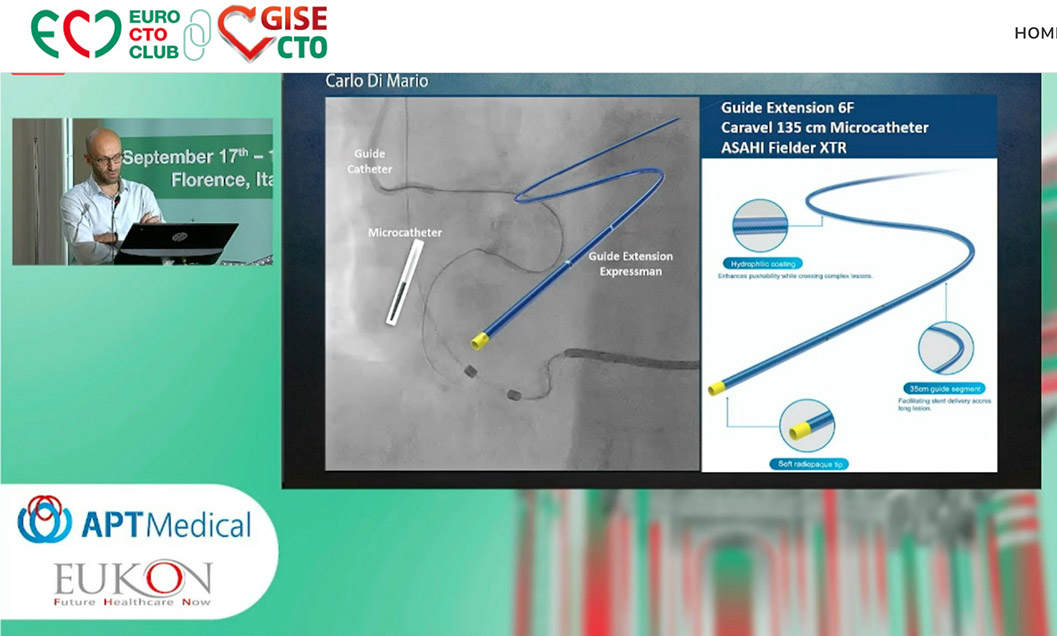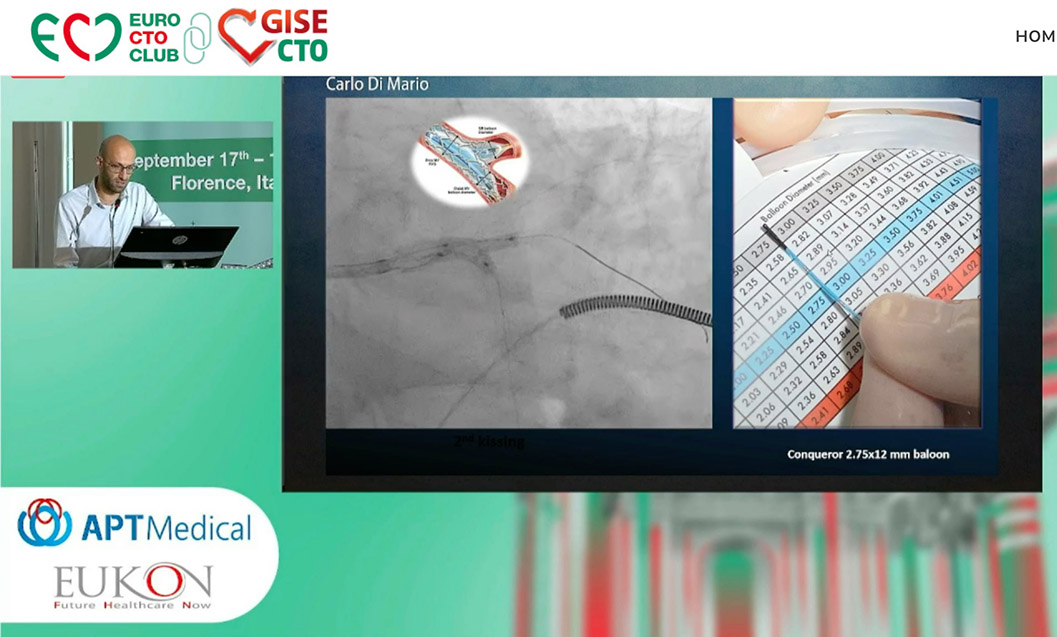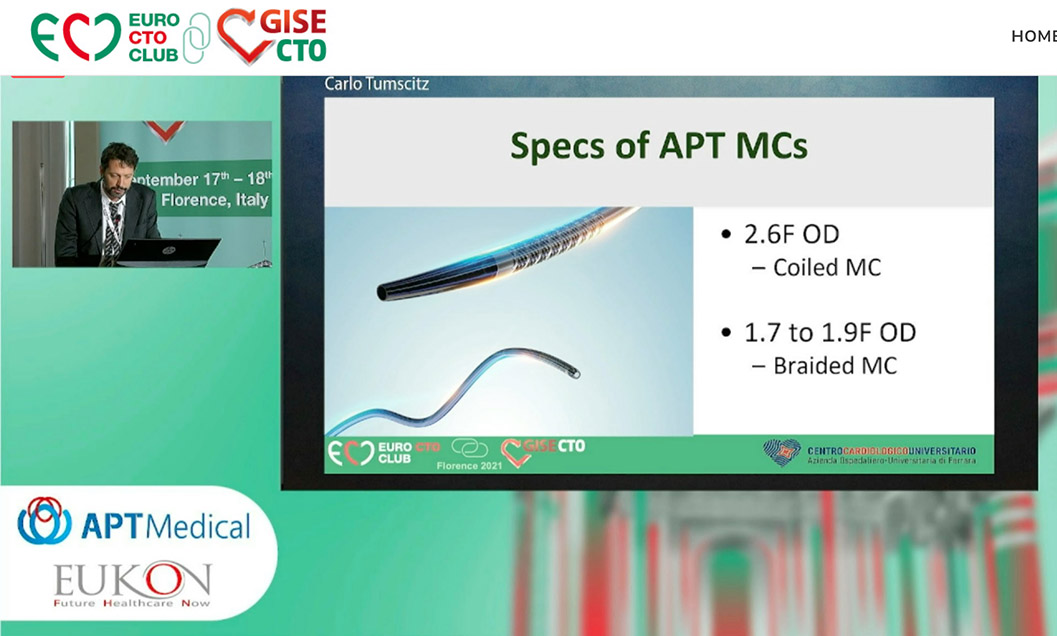 Again, we thank all our customers and partners who followed APT Medical during this event, this is just the beginning, so stay tuned as we will bring you more in the next section!