SBHCI, the largest Interventional Cardiology Congress in Brazil, was successfully held in Belo Horizonte from June 29 to July 1, 2022, with 3 days of full interactions: live cases, exchanges of experience, and unprecedented structure for virtual training in challenging cases.

During the congress, APT Medical is delighted to sponsor two live cases, performed by Prof. Shaoliang CHEN and Dr. JunJie ZHANG from Nanjing First Hospital, China on June 29th, from 10:30 am to 12:00 pm (Brasilia time).
Prof. Shaoliang CHEN presented "A PCI case for a complex distal LM bifurcation lesion".
58 years male patient with SYNTAX Score 24, NERS score 10.2, guided by IVUS, was successfully treated by Provisional stenting technique, AnyreachC™ PTCA guidewire was used for rewiring, and a drug-eluting stent was implanted. Due to the Core-to-tip and coil-over nitinol core design, AnyreachC™ can provide optimal tactile feedback and maneuverability.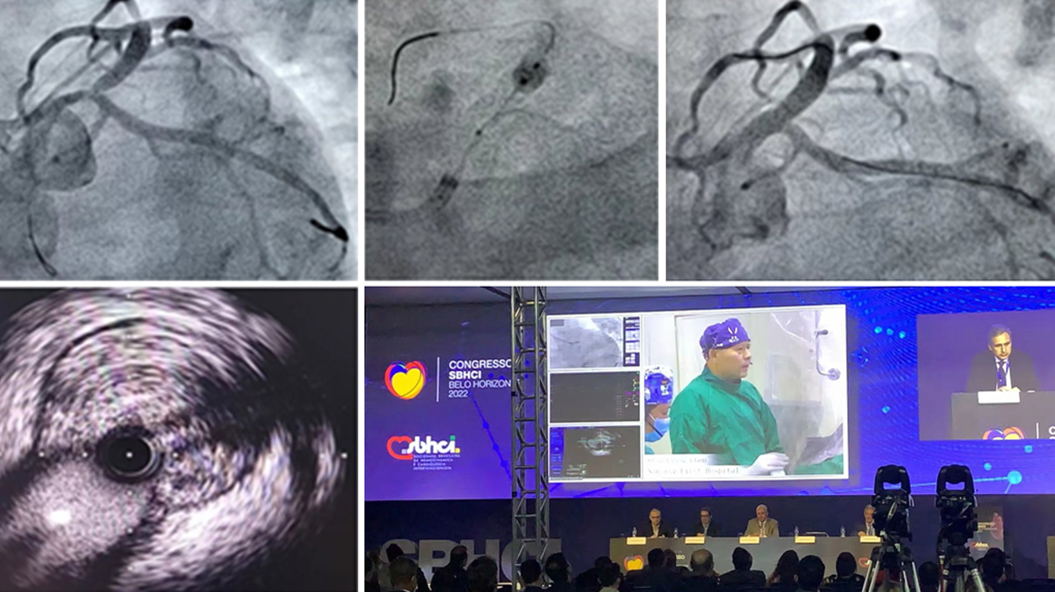 During the procedure, Prof. Shaoliang CHEN also introduced a series of products utilized in China, including introducer sheath, guiding catheter, guidewire, stent and PCTA balloon catheter, which fully demonstrated the magic of synergy between Chinese doctors and enterprises.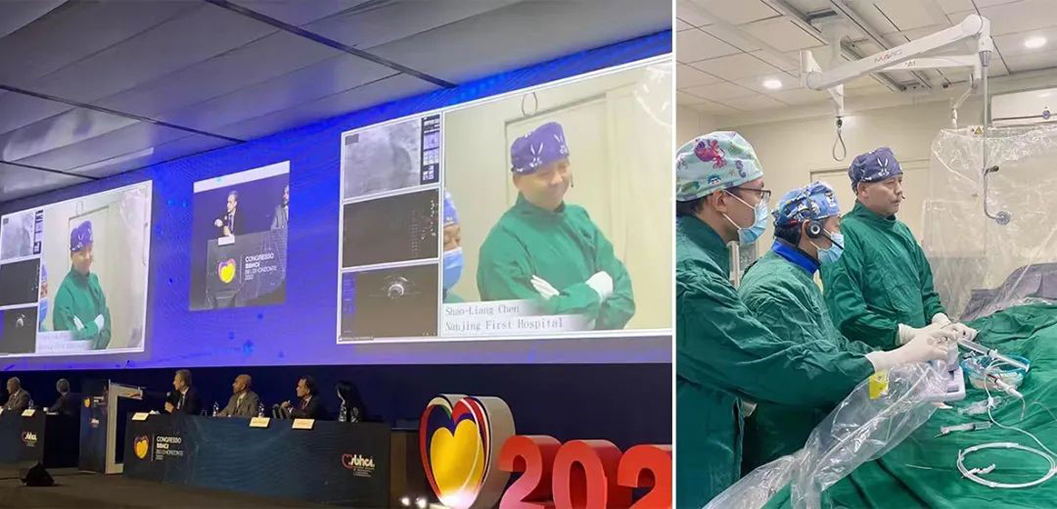 Thanks to Prof. Shaoliang CHEN and his team for presenting an excellent live case; and also thanks to all who watched the live case onsite, we also hope you enjoyed it and see you next year!